Lester Rey Merch
Back to Shop
Hush Papi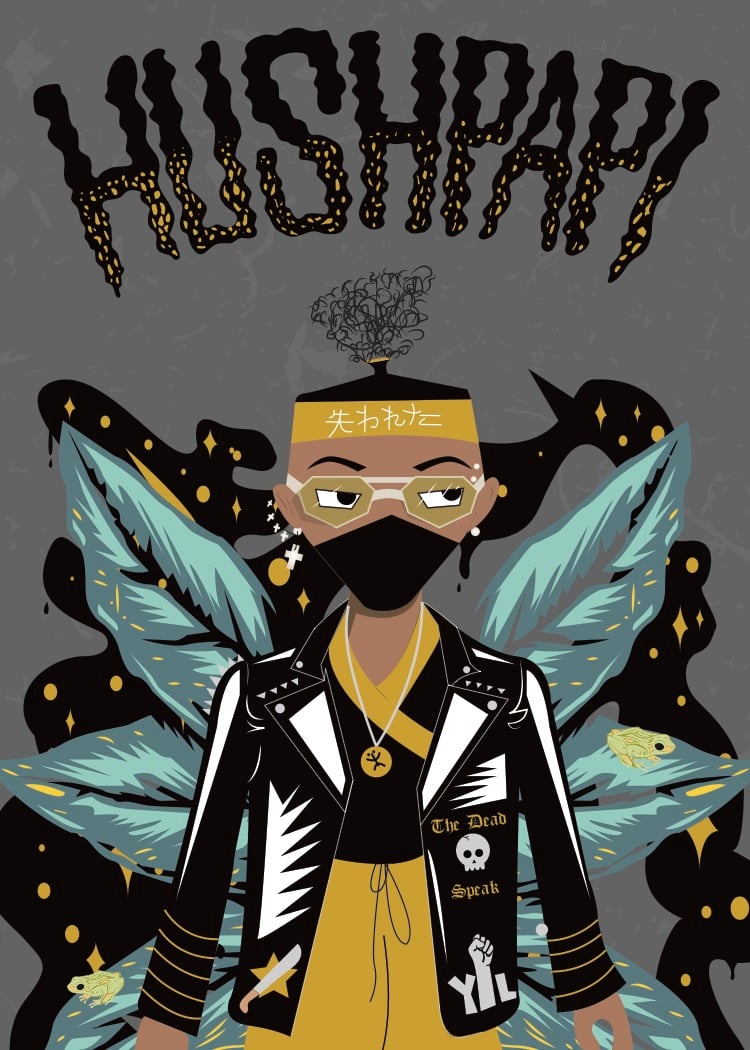 $

7.00
/ On sale
Not your average comic story, "Hush Papi" is a short comic zine about a young Puerto Rican boy who is said to be the last living Puerto Rican after rampant experimentation by the U.S. decimated his island. In the year 3000, it is only him and human-size coquis who defend the island against further destruction. Hush Papi does not believe that he is the only living Puerto Rican, so he ventures to the U.S. mainland in search of the diaspora in hopes of reminding them of their roots and uniting them against their current oppressor, General Bequi.
"Hush Papi" is the brainchild of singer/songwriter, Lester Rey, a Boricua born in the diaspora who grew up loving comic and adventure stories. "The arts has always played a major role in my life. As a kid I wanted to sing, I wanted to dance, I wanted to write and draw. I decided to turn my song, "Coqui", into multiple visuals so the audience could see what I see when I sing it." The song "Coqui" together with the animated video serve as a prequel to the "Hush Papi" comic where you witness the emergence of the giant coquis who later watch over Hush Papi as a kid.
"Hush Papi" was created in collaboration with visual artist Jose Rosa and comic artist/storyteller Vicko Alvarez. Jose Rosa is a graduate of Columbia School of the Arts in Chicago and Vicko is the creator and illustrator of the popular webcomic, ScholaR Comics. They hope their involvement breaks ground in how we perceive collaboration across art mediums as being more cohesive and beautiful than we would imagine.
Link to "Coqui" music video: https://www.youtube.com/watch?v=UnDAi9VOpzU&feature=youtu.be